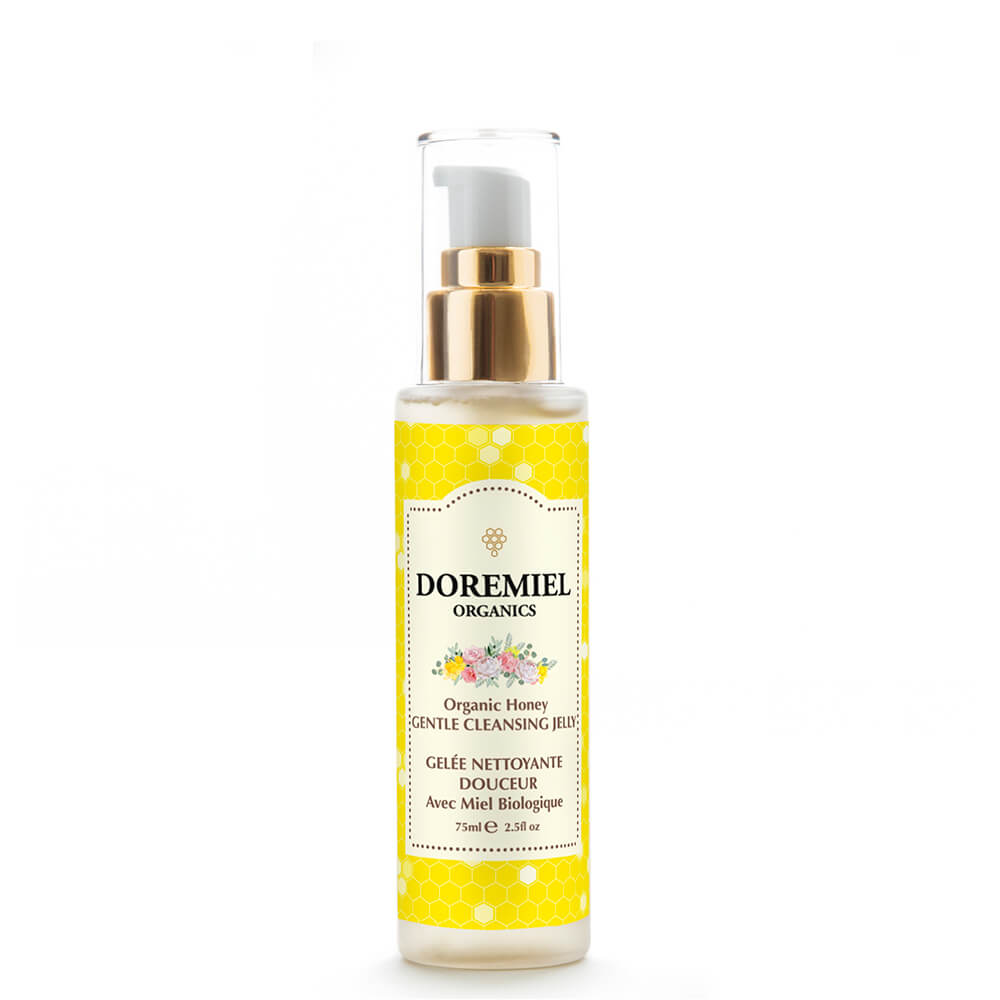 Organic Honey GENTLE CLEANSING JELLY
This unique cleansing lotion combines the benefits of organic honey, organic bee pollen with organic Amla fruit. Known for its superior antioxidant value, it gently helps nourish the skin offering a luminescent glow. Gentle enough to be used daily.
Directions:  Dampen skin with warm water and apply 4 drops of the cleansing lotion.  Gently massage into skin and neck area.  Rinse with warm water.  Can be used day or night.
Key Ingredients
Organic Honey
A natural antibacterial ingredient that offers acne prevention while delivering antioxidants that can prevent skin aging. Known to add moisture and essential nutrients to the skin, the results are a soft, smooth texture with a luxurious glow.
EMBLICA OFFICINALIS (AMLA) FRUIT EXTRACT
Delivers one of the most potent antioxidants in the world offering excellent antiaging effects to the skin resulting in the appearance of reduced fine lines and wrinkles. It is also known to improve collagen and elasticity to the skin.