Organic Honey Anti-Oxydant MOISTURIZING DAY CREAM
Feel the natural benefits of organic Honey, Bee Pollen when they are combined with the perfect amount of organic Vitamin C (Amla Fruit). Offering the skin extraordinary nourishment and moisture while delivering superior protection from free radicals. Daily use helps to firm the skin while reducing the appearance of fine lines.
Directions:  After cleansing, toning, and nourishing with your favourite Doremiel products, apply 3-4 drops of the Honey Sensitive Day Moisturizer to the face and neck.  Gently massage into skin using upward and inward strokes.
Key Ingredients
Organic Honey
A natural antibacterial ingredient that offers acne prevention while delivering antioxidants that can prevent skin aging. Known to add moisture and essential nutrients to the skin, the results are a soft, smooth texture with a luxurious glow.
MANGIFERA INDICA (MANGO) SEED BUTTER
The mango seed butter is cold-pressed from the mango seeds and is said to be similar to shea butter and cocoa.In skin care, mango butter is well known for its moisturizing essential fatty acids. It's rich in oleic acid, a mono-unsaturated omega-9 acid; and stearic acid, a saturated fatty acid. These are ingredients that the skin readily moisture, takes up, and uses to help add hydrated into the skin and tightens and firms.It contains the high level of fatty acid it deeply moisturizes the skin without being greasy. It is rich in vitamin A, a natural source that reduces the appearance of fine lines and wrinkles. Mango butter is gentle enough to be used every day. It is suitable for all skin types.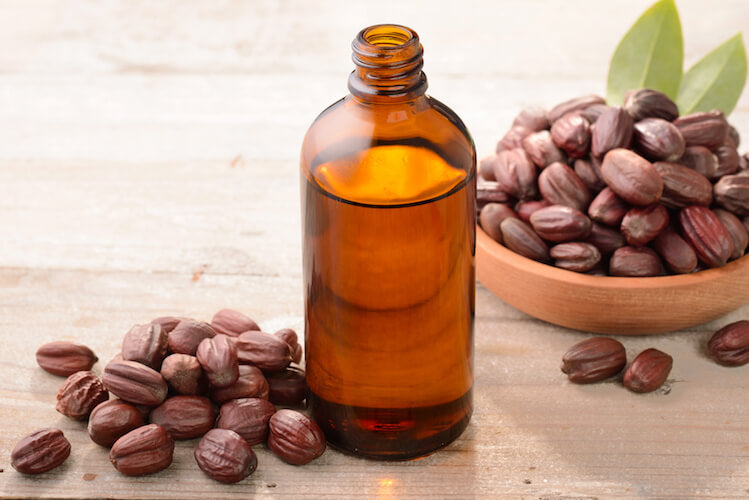 SIMMONDSIA CHINENSIS (JOJOBA) SEED OIL
Jojoba oil is the liquid that comes from the seed of the Simmondsia Chinensis (jojoba) plant. It contains vitamins and minerals those are essential to the healthy skin including vitamin E, B-complex, copper, zinc, selenium, iodine, and chromium. It can act as a skin conditioner that plays the role of an antioxidant and helps the skin retain moisture and improves skin elasticity, acting as a natural anti-aging nutrient within your skin. Pure Jojoba oil is fully absorbed into the skin, leaving the skin feeling smooth and soft. It is also good for sensitive skin.